History: Respiratory Distress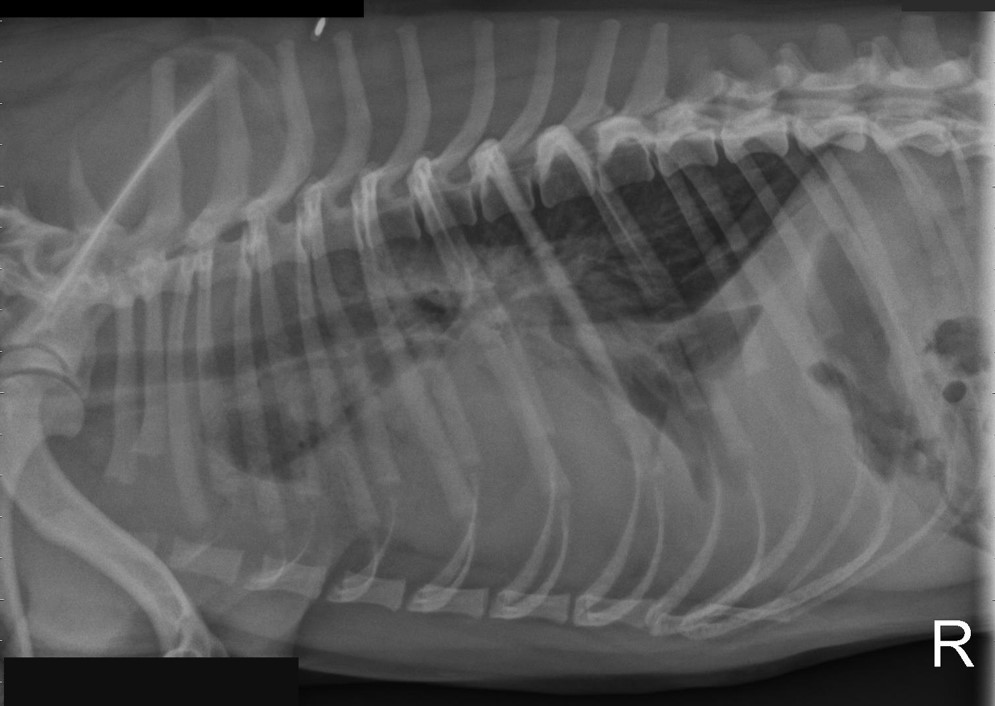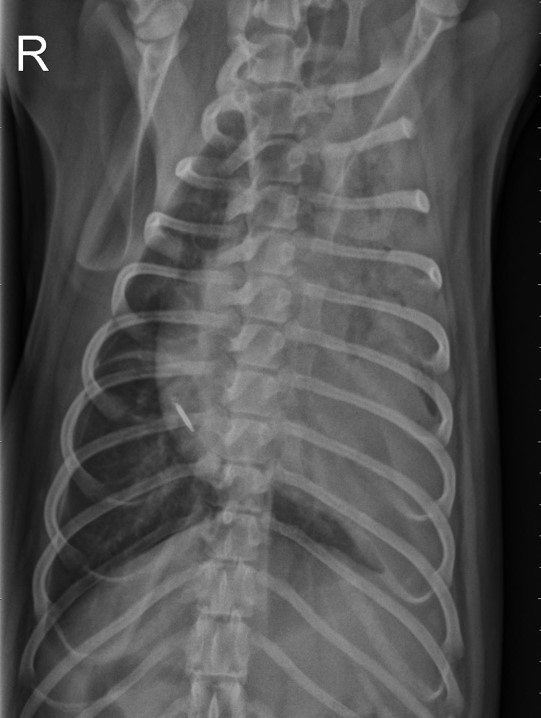 Findings:
•There is a mild volume of left-sided pleural effusion and scant right-sided pleural effusion.
•Decreased volume of both subsegments of the left cranial lung lobe with mild dilation of the lobar bronchi with tapering immediately adjacent to the carina.
•A vesicular emphysema pattern is distributed largely symmetrically the left cranial lung lobe.

Radiographic Diagnosis:
There are findings consistent with a left cranial lung lobar torsion with mild concurrent pleural effusion. An underlying cause for a lung lobe torsion is not definitively identified in this examination.
References:
Park KM, Grimes JA, Wallace ML, et al. Lung lobe torsion in dogs: 52 cases (2005–2017). Veterinary Surgery. 2018 Nov 1;47:1002–1008.
Photo by Adam Grabek on Unsplash