This is case 3 of 4 discussed in virtual Abdominal Rounds with Donald E. Thrall DVM, PhD, DACVR in June 2020. If you would like to be included on the invitation list to join rounds please read more.
History: Vomiting
Images: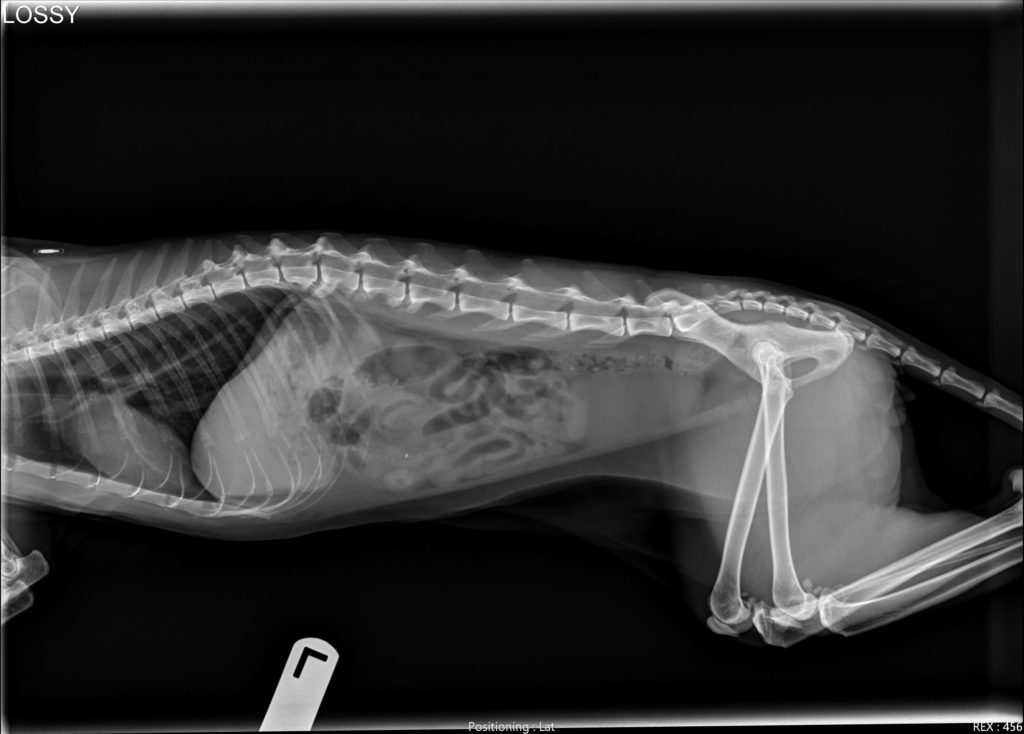 FINDINGS:
·The kidneys are markedly reduced in size.
·There is mineralization of the wall of the thoracic aorta that extends into the cranial portion of the abdominal aorta.
·Thin linear mineralization is also associated with the gastric wall.
CONCLUSIONS:
·The appearance of the kidneys is consistent with chronic degenerative renal disease. This could be the cause of the reported vomiting.
·The primary consideration for the aortic mineralization is chronic renal dysfunction.
·The gastric mineralization is consistent with uremic gastropathy.
RECOMMENDATIONS: Evaluate renal function.
RESOURCES:
Vascular Calcification
Chronic kidney disease – hyperphosphatemia (Ca x P)
Glucocorticoids
Atherosclerosis – hypothyroidism
Hypervitaminosis D