This is case 2 of 4 discussed in virtual Abdominal Rounds with Donald E. Thrall DVM, PhD, DACVR in June 2020. If you would like to be included on the invitation list to join rounds please read more.
History: Not eating. Anemic. History of cystic calculi.
Images: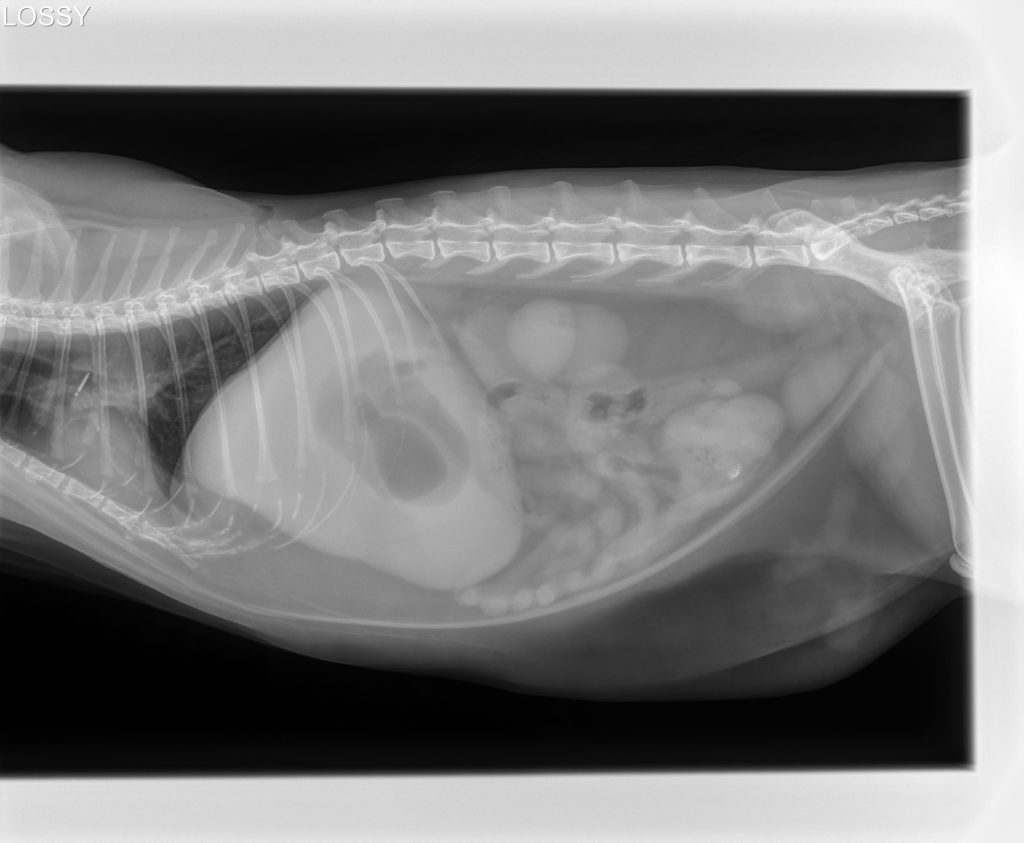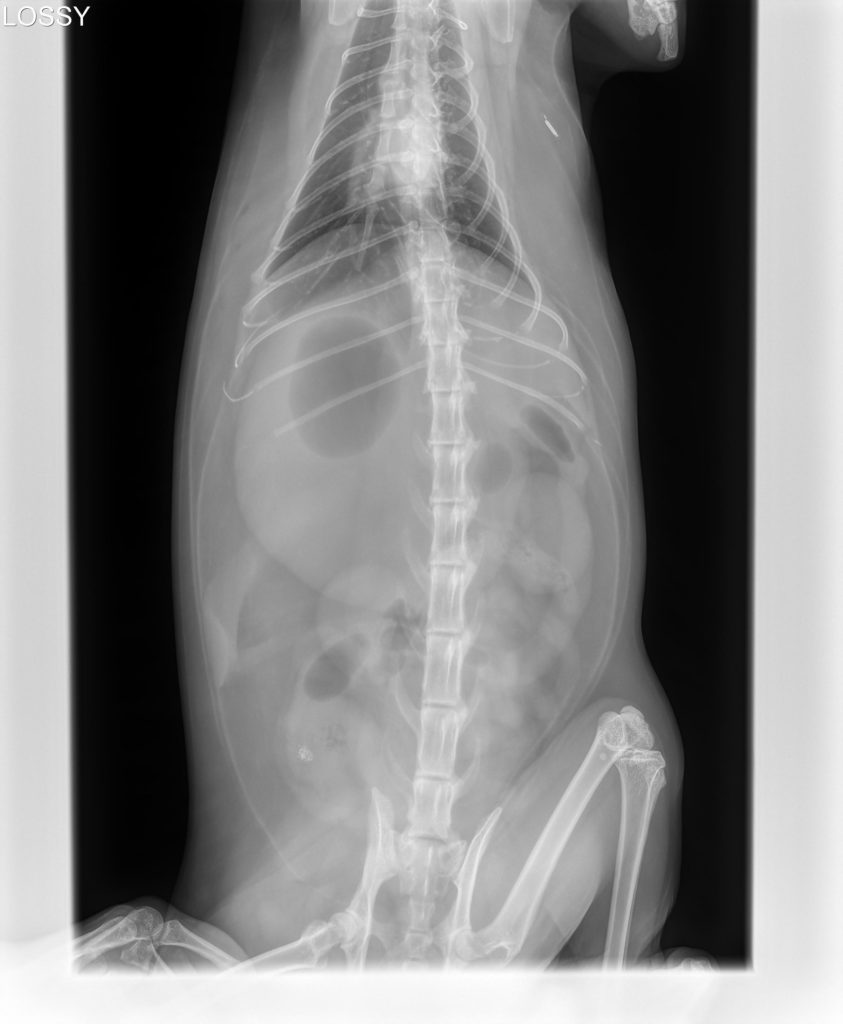 FINDINGS:
·The stomach is markedly distended with gas and fluid.
·There is a lobular soft tissue mass in the left caudal abdomen that measures approximately 3.5 cm in diameter. There are multiple small gas bubbles in the center of the mass along with multiple foci of mineralized debris.
·In the ventrodorsal view the descending duodenum is mildly distended with fluid and there is also a focally distended small intestinal segment immediately adjacent to the mass in the caudal abdomen.
·There is a fusiform soft tissue mass measuring approximately 3-3.5 cm in length ventral to L7, in the territory of the sublumbar lymph nodes.
·There are several lobular masses in the inguinal region, likely representing enlarged inguinal lymph nodes.
·In the thorax there is a poorly defined soft tissue mass adjacent to the tracheal bifurcation, in the territory of the tracheobronchial lymph nodes.
·There is mild gaseous distention of the thoracic esophagus at the level of the caudal thoracic trachea.
·There is a gas pocket in the dorsal-caudal thoracic soft tissues possibly associated with subcutaneous fluid administration.
CONCLUSIONS:
·Lymphoma is the primary consideration for the abdominal mass, sublumbar mass, inguinal masses and mass in the territory of the tracheobronchial lymph nodes.
·The appearance of the gastrointestinal tract is consistent with a chronic partial intestinal obstruction secondary to the presumed intestinal mass.
·The gastric distension could be associated with a proximal small intestinal obstruction but another obstructive lesion at the pylorus cannot be ruled out.
RECOMMENDATIONS:
It should be possible to obtain an aspirate from one of the inguinal masses, or possibly the sublumbar mass, using ultrasound guidance. Ultrasound could also be used to confirm the intestinal location of the abdominal mass.