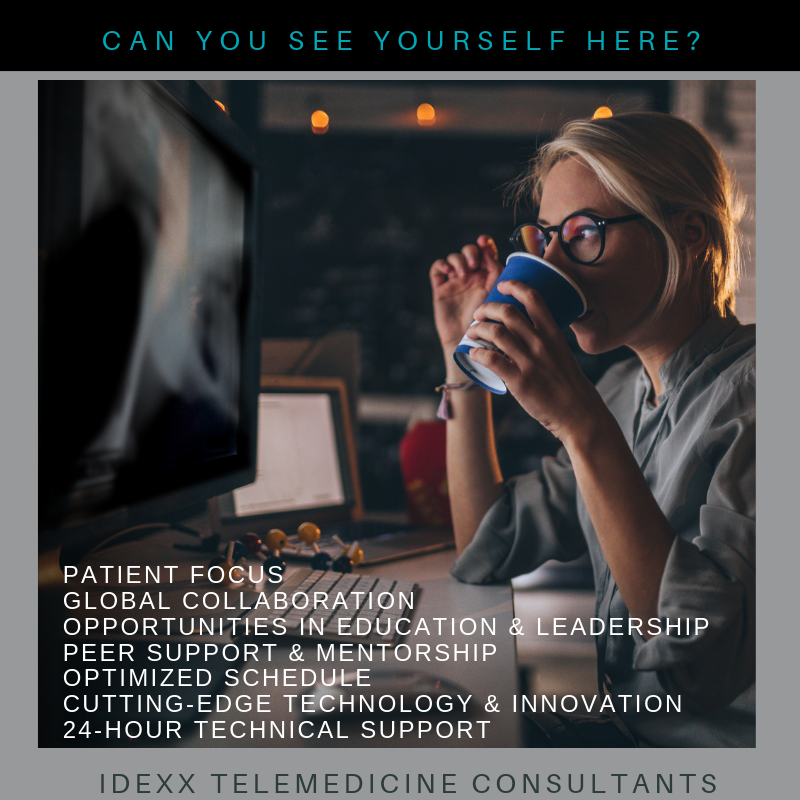 If this were a radiograph, you would have a list of questions to ask yourself as you survey the scene:
Is she drinking coffee or tea?
Do you think she takes cream and sugar?
What's in the red box behind her right arm?
Do you think it's take-out for lunch?
What day of the week is pajama day?
Why haven't you visited the IDEXX Careers site yet to learn how you can make this life yours?

Contact me for more details at: angela-skidmore@idexx.com