This series highlights members of IDEXX Telemedicine Consultants as they discuss their individual career paths, passions and provide words of wisdom for fellow Veterinary Radiologists planning their careers.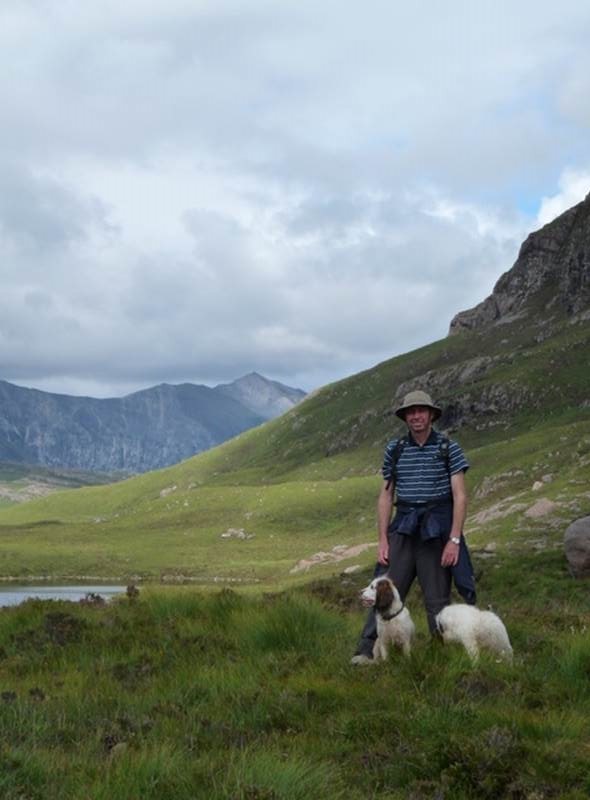 Paul Mahoney, BVSc (Syd), DVR, DECVDI, CertVC,  FHEA, MRCVS
Role at IDEXX Telemedicine: Teleradiologist
Vet School: University of Sydney, Australia
Residency:
I spent a year at the Royal Veterinary College (London) in the early 90's in preparation for my UK Specialist examinations (before the word "residency" was invented), and then completed the requirements of for an ECVDI residency in preparation for the European examinations while working as a lecturer in Diagnostic Imaging at the Royal Veterinary College fifteen years later.
Share a memory from your residency:
Memories from my first residency have become somewhat vague over the passing of time, and probably should remain that way. My second "residency" was more a matter of preparing for the examinations in between working in the clinics, teaching undergraduates, and keeping an eye on the other (much younger) imaging residents preparing for their exams.
Additional Experience:  I have worked as a radiologist in universities and small animal referral centres in Australia and the UK throughout the past 25 years
Additional Education/Training:  During my career I have also gained further teaching qualifications from King's College in London, as well as a further (non-specialist) qualification in veterinary cardiology
Why did you choose a career as a Veterinary Radiologist?
I was fortunate enough to stumble into a career as a radiologist. I was working in small animal private practice in London and was lucky enough to fall in with a great bunch of young vets who were early in their careers, filled with enthusiasm, and starting out on an upward trajectory that would eventually lead them each to the heights of their particular fields; I just sat on their coat-tails and went along for the ride. Part of this involved heading up to Cambridge Vet School on Thursday nights for a weekly dose of humiliation in front of Mike Herrtage and Ruth Dennis where they tried to teach vets in practice like myself how to take radiographs without harming ourselves or our patients, and then to look at the end product and have a reasonable stab at working out what was wrong. My interest took off from there.
Passions/interests:
My passions and interests have developed and changed throughout my career.
I think I was lucky enough to be a radiologist while our profession changed so much, from its initial reliance on radiography, through the introduction of ultrasound, and now with cross-sectional imaging. I am comfortable with radiology and I think this helps so much when developing your ultrasound and CT skills. I think that radiology, ultrasound, CT and MRI can all be professionally challenging, which makes for an exciting and interesting career, and I cannot think of a better branch of veterinary science within which to reside.
Away from work, my youthful sporting days have long passed. I have started to see if golf interests me (and I have not made a decision either way yet), have planted a small vineyard (so will need to start developing my wine growing and wine making skills in the coming years), and like to spend time walking our dogs around the farm and keeping an eye on our sheep.
Inspirational insights for new Radiologists entering the workforce: 
Embrace the journey into your new career. You won't know everything at the start (and probably not at the end either), but remember that the world of imaging is a small one and there are plenty of colleagues around the world happy to help out if needed.
What is your favorite thing about Veterinary Radiology? 
Every case has the potential to be something interesting, and every opinion you offer has the potential to make things a little bit better for the referring vet, the owner and the patient.
What do you enjoy about your position with IDEXX? We have such a good team (radiology and support groups) who work well together
Do you have suggestions for those planning to work at home?
I would recommend finding a quiet room away from your normal home life where you can settle into your shift without distractions. Spoil yourself with good quality coffee, and remember to take a break every now and again to relax and clear your mind. Although working from home may seem like a lonely proposition for some, there are other members of your team who are always there to help if needed.
Share a memory of a life event and how it has shaped you today?
I think that we are all shaped by lots of little life experiences that are continuing to alter what we think and do; we are a product of our histories, and I can look back at numerous events where a choice has closed one door and opened another. I can think of no single event that has shaped me in a particular way, but falling in with a great bunch of young vets on their own roads towards specialization when I first arrived in London was the smartest thing I ever did.
Tell us what your perfect day looks like:
I wake up and the first number on the face of the bedroom alarm clock isn't less than 7. It is summer and sunny, and after a brief dog walk it is time for a leisurely breakfast. There is nothing particularly planned for the day, and my partner (Jane) and I will just drift whichever way life takes us. There might be a long country walk to lunch in a little village pub, or an evening out at the theatre or with friends. If my wine making skills are up to it, the evening meal might be accompanied by a glass of something from the vineyard. All this should be followed by a good night's sleep, in preparation for tomorrow's perfect day.
Tell us about the animal companions in your life:
Jane & I have three Springer Spaniels (Maddie aged 14, Lily aged 5, and Daisy aged 5 months). We also have four chickens (Winifred, Linda, Monica and Bluebell), as well as 29 sheep at last count (all individually named, but probably too many to list). They all seem to get on, although Daisy can test the patience of all of us sometimes.
If you'd like to learn more about Telemedicine with IDEXX,  email us today!
 Angela-Skidmore@idexx.com