Join us Tuesday, December 5th, 2017, from 12:00pm-1:00pm EST, for the second in our series of live, web-based Virtual Rounds. This session will be hosted by IDEXX Anatomic Pathologist, Dr. Nicole Kraipowich, DVM, MS, DACVP.
Dr. Kraipowich will review a range of uncommon and interesting diagnostic anatomic pathology cases.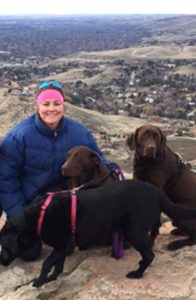 About Dr. Kraipowich: Dr. Kraipowich received her DVM from Iowa State University in 1995. While there, she also worked for the university's pathology department and for the National Animal Disease Center. After a few years spent in private mixed animal practice in Oregon and North Dakota, she pursued an MS in veterinary pathology and microbiology at Colorado State University, graduating in 2003. Also that year, she became board certified by the American College of Veterinary Pathologists. She joined IDEXX at the Westminster laboratory in 2005. She has 4 cows, 3 Labradors, 2 cats, 2 daughters, 1 horse and a great husband.