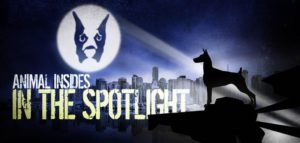 If you're already a subscriber to Animal Insides Radiologist, you've most likely read the recent article, "An open letter to radiology residents about teleradiology", published on Nov 13, 2017 and have been discussing it ever since.
The following excerpt is a teaser sent out via email to subscribers:
"It is becoming evident that many (not all) radiology residents are not prepared for the rigors of teleradiology when they are done with their residency…. Read more about how we feel that residents can better prepare themselves for a career in teleradiology (or even just reading teleradiology cases on the side)."
If you haven't yet logged in to read the article, or had an opportunity to request a subscription, now's a great time!
Membership to Animal Insides is by invitation only.
If you are a current diagnostic imaging resident or have completed your program and would like to request an invite, please email angela-skidmore@idexx.com.