Join us Wednesday, October 25th, 2017, from 12:00pm-1:00pm EST, for the first in our series of live, web-based Virtual Rounds with IDEXX Clinical Pathologist, Dr. Andrew Burton, BVSC (Hons), DACVP.
Dr. Burton will be covering a range of common and challenging cases from the world of diagnostic cytology. Click the link below to register!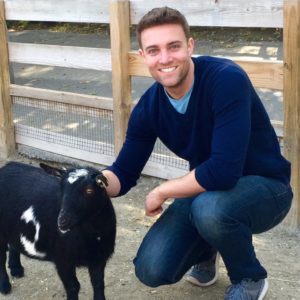 About Dr. Burton: Dr. Burton graduated from the University of Melbourne in 2007 with First Class Honors. He completed a rotating internship at Queensland Veterinary Specialists in 2008 before working at the University of California, Davis, as a staff veterinarian and intern in emergency medicine and critical care. Dr. Burton completed a clinical pathology residency at University of California, Davis in 2014 and earned board certification the same year. His research focus is in hematology and he was the recipient of the ASVCP Young Investigator Award in 2013 for his work on canine stored blood microparticle detection. Dr. Burton has a passion for cytopathology, and is the author of the textbook Clinical Atlas of Small Animal Cytology. He has considerable lecture experience in veterinary curricula, and in local, national and international CE meetings.